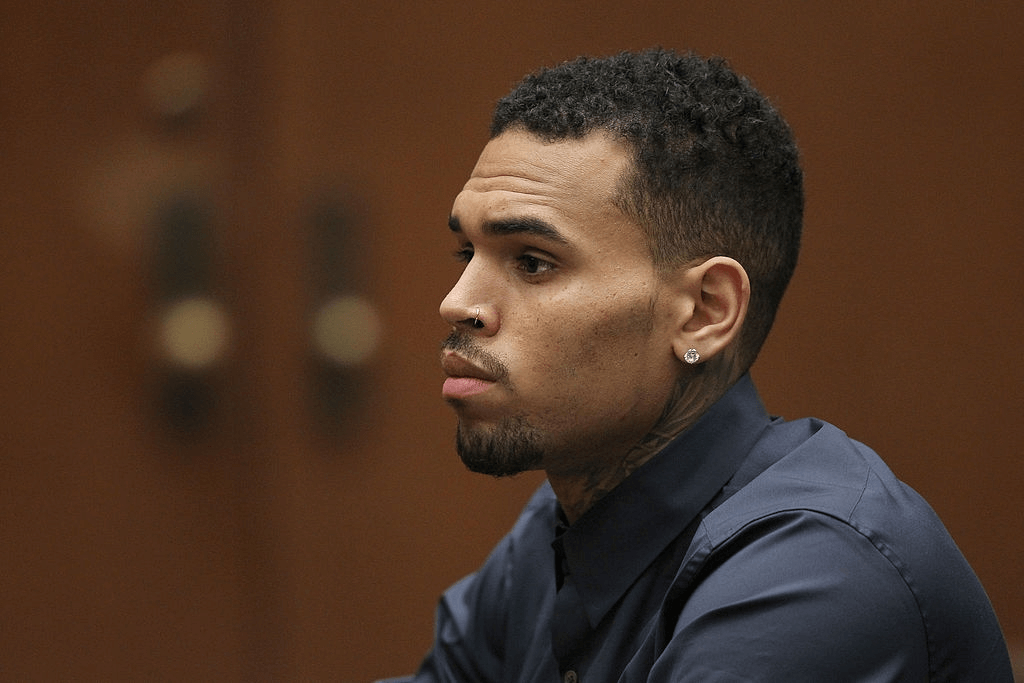 | Net Worth in $ | $60 million |
| --- | --- |
| Name | Chris Brown |
| Age | 31 years |
| Date of Birth | 5 May, 1989 |
| Place of Birth | Tappahannock, Virginia, United States |
| Height | 1.85 m |
| Weight | 71 kg |
| Marital Status | In a relationship |
| Wife/Spouse Name | NA |
| Children | Royalty Brown, Aeko Catori Brown |
| Profession | Singer, rapper, songwriter, dancer |
| Latest Update | 2020 |
Introduction of Chris Brown
Christopher Maurice Brown, popularly known as Chris Brown, is an American R&B singer who is famous for his pop music and songs. Chris started his singing career in 2005 and up till now has released many albums. Few of his albums have also been certified multi-platinum. Some of his hit songs are Look At Me Now, Loyal, Questions, and Pills and Automobiles. Chris Brown net worth is a sum of his successful albums, tours, and some other ventures that go side by side.
"I think the key is basically just your determination. As far an artist is concerned, it's just about your drive and your dream."- Chris Brown
Early Life of Chris brown
Chris Brown was born on 5 May 1989 to Joyce Hawkins and Clinton Brown in Tappahannock, Virginia. He has one sister Lytrell Bundy. Chris, from his childhood, used to hear different albums and songs which developed his interest towards music and later, hip-hop.
"I didn't understand that I could sing until I was like 11 or 12. My mom heard me singing around the house and she said, what are you doing? You really can sing! So then I started going to school and singing to the girls."- Chris Brown
Chris started to learn singing and dancing and initially performed in local events. His parents divorced when he was young. His mother faced domestic abuse from her boyfriend. Chris started his relationship with Rihanna in 2009. The same year, Rihanna filed a case against him for domestic violence. He was proved guilty and was sentenced to five years of probation, domestic violence counselling, and community service.
In 2011, Chris started dating Karrueche Tran and in 2012, he announced the end of his relationship. In 2011, he tried rebuilding his relationship with Rihanna but failed to do so. Chris has had a criminal record because of which he is not allowed to enter New Zealand, Australia, Japan, and the United Kingdom.
In 2012, Chris along with Tony Parker, Drake, and Frank Ocean, was involved in a scuffle. In 2013, he was charged with a hit-and-run over a parking space in Los Angeles. The same year he was halted for felony assault in Washington DC.
Career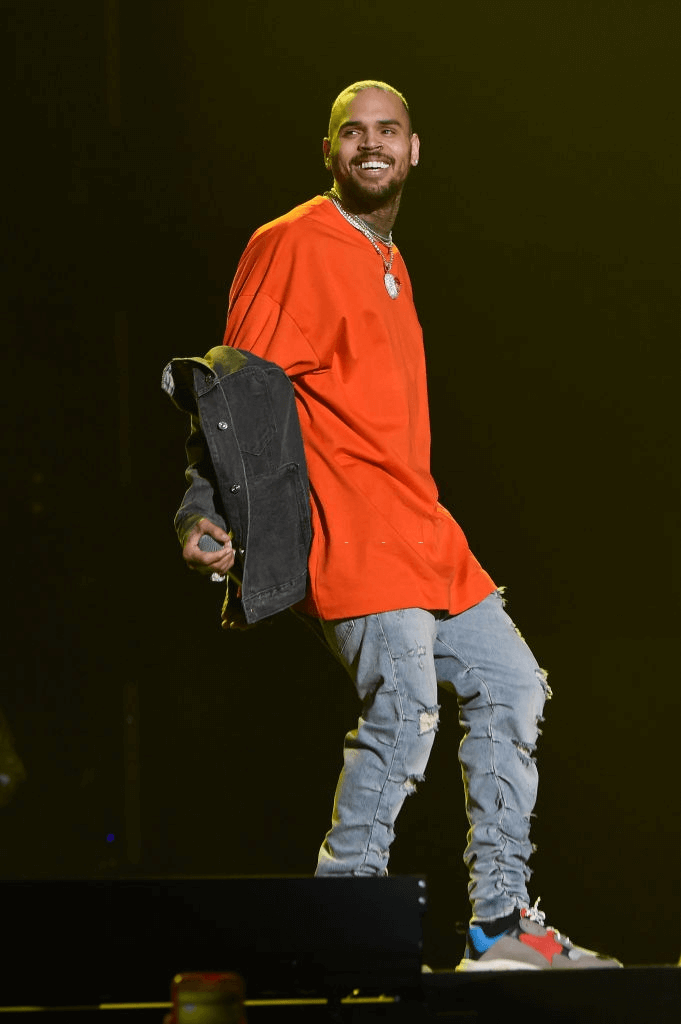 Chris started his music career at the age of sixteen. In 2005, he released his first album Chris Brown whose single Run It! was a No. 1 hit on the Billboard. He also got nominated for the Best R&B Contemporary Album and Best New Artist in the Grammy Awards. Although he did not win, being nominated at beginner level was itself a big honor for Chris.
Chris came up with a new album Exclusive in 2007. The album itself ranked No. 4 on the Billboard while its single Kiss Kiss peaked Hot No. 1. Then came Graffiti in 2009, F.A.M.E. in 2011, and Fortune in 2012. F.A.M.E. and Fortune both the albums top the Billboard 200 and F.A.M.E. also brought Chris a Grammy Award.
Later some more albums were released including X (2014), Royalty (2015), Heartbreak on a Full Moon (2017), and Indigo (2019). He was also casted in different films and TV shows. He did supporting roles in the films Stomp the Yard, Takers, Think Like a Man, Battle of the Year, and She Ball. He also appeared in the sitcoms Black-ish, One on One, and The Suite Life of Zack and Cody.
Awards and Achievements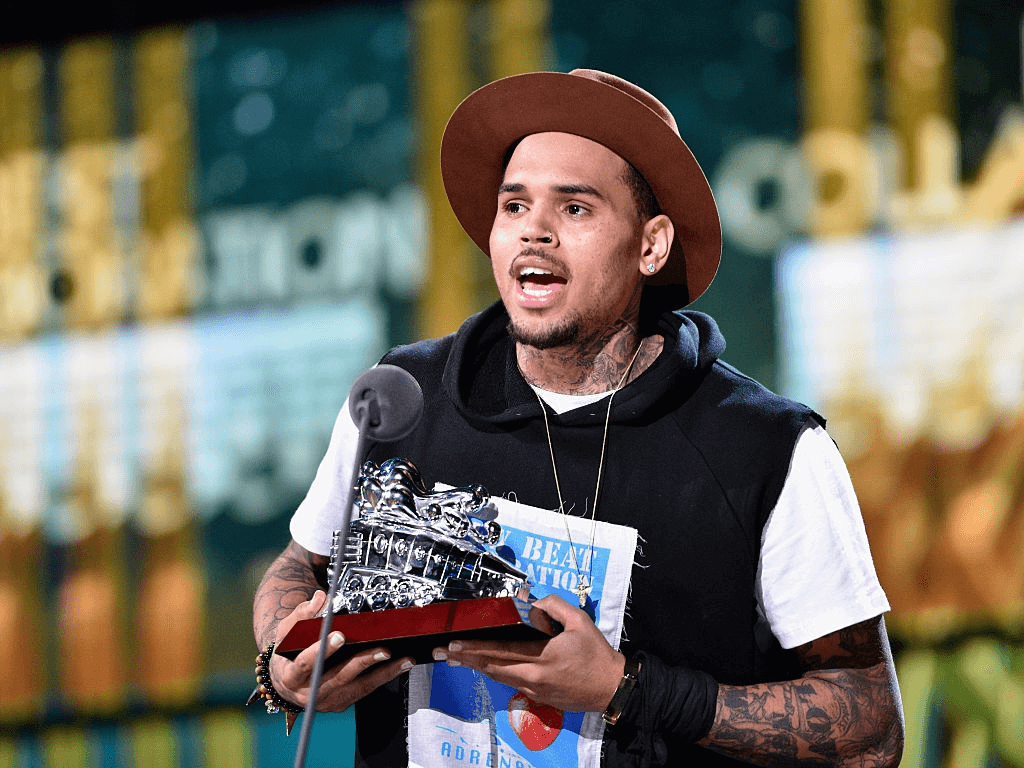 In 2006, Chris won the American Music Award for Favorite Pop/Rock Male Artist. He also won the Favorite Soul/R&B Artist Award and the Artist of the Year Award in 2008.
In 2006, he also won the Billboard Music Awards for Male Artist of the Year, New Artist of the Year, and Artist of the Year.
The list of his awards-winning songs include Forever, Kiss Kiss, No Air, With You, Disturbia, Yeah 3x, International Love, and Don't Wake Me Up, and Run It!
In 2011, he won the Billboard.com Mid-Year Music Award for the Most Memorable Meltdown at Good Morning America.
Chris Brown Net Worth and Salary
The latest update show that Chris Brown Net worth is around $60 million. The famous singer and rapper has released 9 studio albums up till now and over a million copies of his albums are sold. The singer's major income comes from his singing career.
However, he also earns from TV shows and movies. Chris owns 14 Burger King restaurants and also established a clothing brand Black Pyramid in 2012. These along with his singing career helped him make this much money.
"Follow your dreams. Just make sure to have fun too."- Chris Brown
Bottom Line
Chris Brown is one of the popular pop-music singers in America. According to him, hard work and dedication leads you where you want to.
"I think the key is basically just your determination. As far an artist is concerned, it's just about your drive and your dream."- Chris Brown
The singer gave many successful albums and proved himself in the music industry. However, his attitude towards women led him to some terrible phases which is a dark side of his life as well as career. After his daughter was born, he stated that he has been trying to improve himself. As far as his singing career is concerned he surely is a shining star of America.
"With fame, you can't trust everybody. You can't depend on them being there for you as a person. They will only be there because of what you've got you as a person. They will only be there because of what you've got and what you can bring to their life. It's not a relationship-it's a leech."- Chris Brown