Jamie Foxx is one of the most famous American-African actors, who is best known by his screen name. His real name is Eric Marlon Bishop. Moreover, Jamie works as a musician, radio host, and comedian. In his school life, he was one of the active students who took part in various activities. At the age of five, Foxx began to play the piano. Furthermore, he skilled in playing football and basketball.
Jamie Foxx's Biography and Early Life
Jamie Foxx (real name Eric Marlon Bishop) was born in Terrell, Texas, the United States of America on 13 December 1967 to his parents Darrell Bishop and Annette Talley.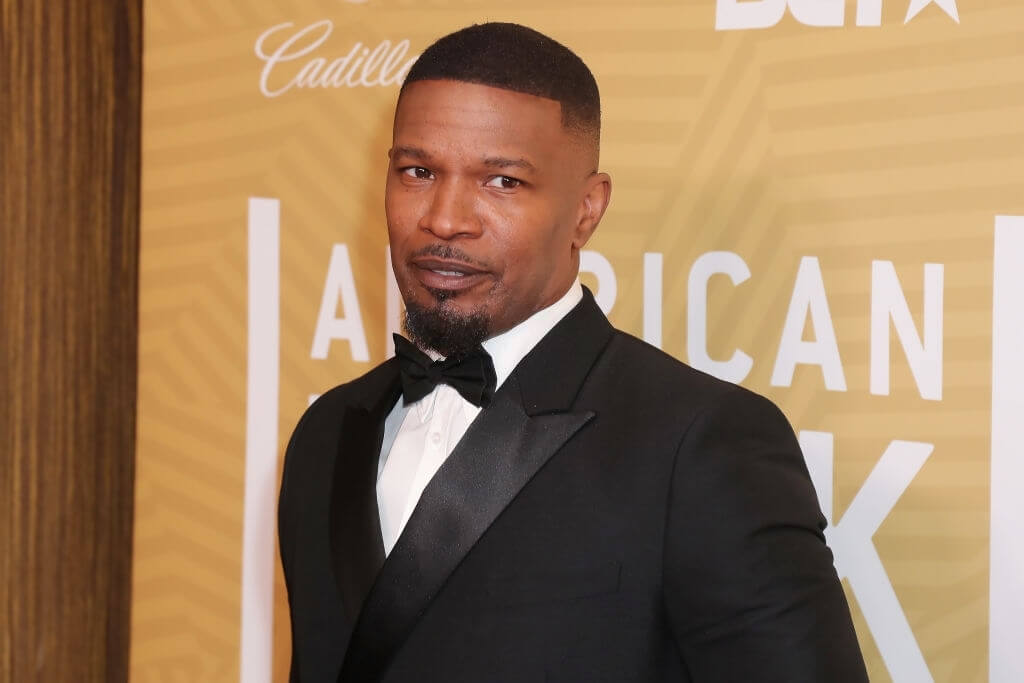 At a very young age of Jamie, his parent separated their ways and got a divorce. Thus, he sent to his grandparents in a confined community.
At the age of five, he starts playing the piano and inclined his musical passion. Moreover, he also has a knack to make people laugh by telling them jokes.
For schooling, he attended Terrell High School and considered to be one of the most talented and brilliant students academically.
Furthermore, he was one of the active students who took part in various activities. At the age of five, Foxx began to play the piano. Thus, he starts playing with a band lately named "Leather and Lace."
Moreover, the United States International University offers him a scholarship in composition and classical music.
Jamie Foxx has dated several women throughout his career. Moreover, he had kids from different women altogether.
Beginning of Career
Jamie began his career as a stand-up comedian in the year 1989. At that time, he adopted the name "Jamie Foxx" as his stage name.
In 1991, his acting career began after becoming a part of a well-known TV series titled "In Living Color. "This series aired for almost 95 episodes.
After one year in the television industry, he got an offer for a fantasy comedy movie named "Toys" as Baker. He did not get much appreciation from the audience as well as the critics.
In 1994, he released his debut music album, "Peep This." Thus, this album ranked at 78 on US Billboard 200. Jamie took almost eleven years to release another music album.
In 1999, Jamie got his first substantial role as a footballer in a movie called "Any Given Sunday." However, he had an excellent knowledge of football, as he was good at sports in his childhood, especially football. However, he got good reviews all over.
Jamie Foxx Personal Details

Real Name
Eric Marlon Bishop
Age
53 years
Date of Birth
13 December 1967
Place of Birth
Terrell, Texas, United States
Nationality
American
Marital Status
Single
Profession / Occupation
Actor

Jamie Foxx Body Stats

Height
5'9 feet
Weight
82 kg
Body Type
Unknown
Chest Size
Unknown
Biceps
Unknown
Waist
33 inches
Eyes Color
Brown
Hair Color
Black
Shoe Size
9 US
Dress Size
Unknown

Jamie Foxx Family Details

Spouse / Wife Name
N/A
Father Name
Darrell Bishop (Shahid Abdula)
Mother Name
Louise Annette Talley Dixon
Children
Annalise Bishop, Corinne Foxx
Siblings
Deidra Dixon, Diondra Dixon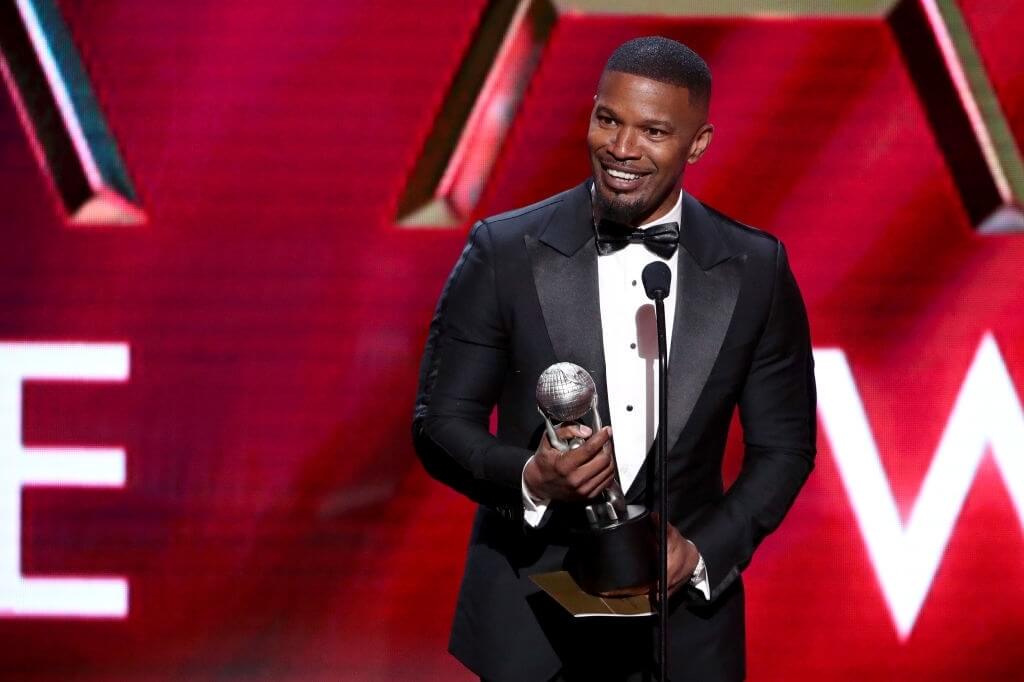 Jamie Foxx Net Worth
Jamie Foxx's net worth is around $150 million. He earned most of the money from stand-up comedian and acting skills. Jamie considered being the most talented singer, actor, and producer.
He is one of the highest-paid actors. However, Jamie worked in several high-grossing movies such as Rio, Rio 2, and Baby driver. For his incredible performance, be nominated as a Best Supporting Actor at Academy Awards in 2005.
Facts About Jamie Foxx
Jamie Foxx net worth is around $100 million.
The United States International University offers him a scholarship in composition and classical music.
However, Jamie began his career as a stand-up comedian in the year 1989.
He adopted the name "Jamie Foxx" as his stage name. His real name is Eric Marlon Bishop.
In 1999, Jamie got his first substantial role as a footballer in a movie called "Any Given Sunday."